Michael Terris — Partner
---
Michael Terris received his professional training from some of America's most prestigious political media firms. After returning to his native San Francisco, Terris founded Terris Communications in the summer of 1988. The firm grew into Terris, Barnes & Walters that has now become CleanSweep Campaigns. Today, Terris is actively involved in marketing, creative, message development, earned media and targeting for a wide variety of the firm's clients. He remains committed to hands-on, personal service for his clients, large and small, around the country.
---
Barry Barnes — Partner
---
A partner since 1999, Barry Barnes works with candidates ranging from local government to state and federal campaigns as well as many local ballot measure efforts for both CleanSweep Campaigns and TBWBH Strategies. His recent clients include County Supervisors Gordon Mar (San Francisco), Dave Pine (San Mateo), Diane Dillon, Brad Wagenknecht and Belia Ramos (Napa), Save the Bay, SEIU 521, Pacific Union College, Squaw Valley USA, and land use clients such as Sand Hill Properties, the Macerich Company, and SummerHill Homes. Before joining the firm in 1995, Barnes managed campaigns throughout Northern California. In 1994, he directed a staff of 25 field organizers as Santa Clara County Field Director in the Kathleen Brown for Governor campaign. In the fall of 1992, he managed former San Jose Councilmember Margie Fernandes' first race for City Council and also served as Fernandes' legislative director for over three years at San Jose City Hall. In the spring of 1992, Barnes served as field staff director for the effort to build a professional baseball stadium in San Jose. Prior to that, he organized school bond campaigns in the communities of Fremont, Yuba City and Moraga. Barnes was born and raised in Mt. Shasta, California and received his Bachelor of Arts degree from California State University, Chico in 1991. Barry Barnes lives in the East Bay with his wife Samantha Spielman and sons Abraham and Benjamin.
---
Erica Walters — Partner
---
Erica Walters is a partner at CleanSweep Campaign, a San Francisco-based direct mail, general consulting and online advertising firm serving Democrats and progressive causes nationally. Walters joined the firm in 1998 and has been a partner since 2003. She specializes in candidate work, ballot measures and independent expenditures. She has participated in over 350 winning campaigns in nearly every state and is proud to have helped win pro-choice, pro-child, pro-worker elections at every level from school board to the presidency. She managed her first campaign at 19, a state legislative race in Connecticut, but received the bulk of her early political training in Montana working on caucus races, and managed numerous races around the country before moving to San Francisco. When not working, she enjoys hanging out with her stepsons and husband, cooking, eating, boxing, traveling and running. Actually, she hates running, but does it anyway because she enjoys cooking and eating so much.
---
Mitchell Lester — Partner
---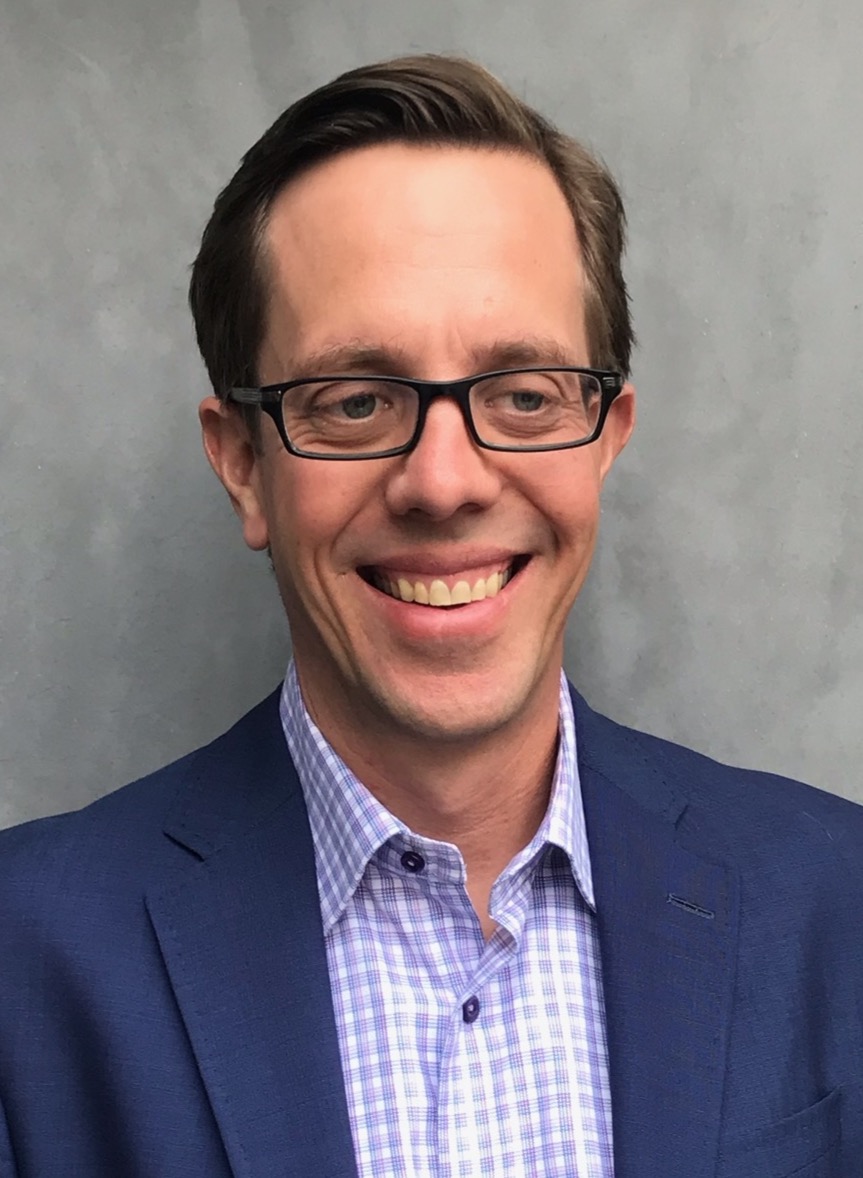 Mitchell Lester has spent his 23-year career advising campaigns, raising money, electing like-minded candidates and helping organizations succeed.

In January 2020, he co-founded CleanSweep Campaigns, a firm specializing in fundraising direct mail, persuasion mail, general consulting and communication services for Democratic campaigns, organizations, unions and independent expenditure committees. Mitchell founded his first company, Lester Connect, in 2007 and provided consulting, direct mail and digital advertising services to California candidates and campaigns. He later expanded his services by opening a fundraising direct mail firm called Rapid Returns in 2010.

Mitchell has been part of fundraising direct mail programs and written solicitations for two presidential candidates, 17 current Democratic U.S. Senators, former members of the U.S. Senate, several U.S. Senate challengers and many candidates running for U.S. House and governor. He has written appeals for high-profile surrogates including President Barack Obama, former Rep. Gabby Giffords and civil rights icon Rep. John Lewis.

Before going out on his own, Mitchell worked at the political consulting firm, Terris, Barnes & Walters (TB&W), serving as a strategic advisor and direct mail consultant to candidates and campaigns. He is also the former West Region Political Director for EMILY's List, where he assessed, developed and implemented the strategy, message, infrastructure, budget, fundraising and field activities of pro-choice Democratic women's campaigns.

Mitchell was raised in Little Rock, Arkansas, graduated from the University of Maryland and lived in San Francisco for fourteen years. Today, he lives with his wife and two children in Santa Monica, California.
---
Joy Kummer — Partner
---
Joy brings a variety of political, legal and community service experience to each of her clients. Over the past decade with the firm, Joy has helped dozens of public agencies from all parts of California develop local bond and tax measures for the ballot and achieve voter support. She believes strongly in listening to the needs of her clients, and working together to build a plan that allows them to reach their goals. Joy grew up in Montana, where she received her J.D. from the University of Montana School of Law and a B.A. in Communications from Montana State University–Billings. Previously Joy served as Regional Field Director for Senator Max Baucus (D-MT), and as Field Director for the successful 49ers Stadium Campaign in Santa Clara, CA. Joy is a 200hr Registered Yoga Instructor, loves cooking for friends and family, riding roller coasters, distance running and reading a good mystery.
---
Jared Boigon — Partner
---
Jared Boigon has helped state, county and local government secure billions of dollars in voter-approved tax and bond measures in California and other states. He is a recognized expert in effective tactics for persuading voters to support taxes, with proven success in conservative and Republican jurisdictions. Jared began working in grassroots campaigns in the early 1990s. He worked in a Congressional office and later as policy analyst for then-Colorado Governor Roy Romer. Jared's extensive experience in political campaigns, from volunteer organizer and campaign manager to media consultant, helped him guide his mother's successful citywide election to the Denver City Council in Spring 2003, where she outpaced six competitors to win an open seat in her first-ever bid for elected office. (She retired from City Council in 2011.) Jared and his wife Kimberly live in San Francisco with their two daughters.
---
Charles Heath — Partner
---
Over 20 years as a strategy and communications consultant, Charles has guided more than 100 ballot measures to victory. With a background in various political projects, Charles has spent the better part of the last decade with a strict focus on working with public agencies to design winning revenue measures for the ballot and execute strategic public information efforts to position his clients for success at the ballot box. Once a measure is on the ballot, Charles works with advocacy campaign committees to run efficient and effective campaigns to achieve voter approval for ballot measures. Charles has led campaigns in all parts of California — from large urban environments like Oakland, San Jose and Los Angeles to suburban environments like Marin, Riverside and Orange County to rural and agricultural communities like Plumas County, Truckee and Stanislaus County. Before his career in public finance campaigns, Charles worked as a policy analyst for a public policy think tank, as an aide in the California Legislature and as a reporter for a local newspaper. Charles is a graduate of the University of California at Davis with degrees in Political Science and English, and he earned a Master's Degree from the London School of Economics. Charles grew up in Orange County and now lives in the East Bay with his wife Eva, his son Alexander and his daughter Lillian.
---
Jeremy Hauser — Senior Consultant
---
Jeremy has been with the firm more than six years. A Bay Area native, Jeremy grew up in Oakland and Moraga and attended UC Davis, where he earned degrees in both Political Science and Communication, graduating with honors in each. He was first bitten by the campaign bug in 2011 as a campaign staffer in the hectic and wide-open San Francisco Mayor's race. Before joining the firm, Jeremy worked in Washington DC for a top polling firm where he learned the incredible power of sound analytics and gained significant insight into the art of targeted messaging. He also spent an election cycle working in Denver on a highly politicized and heavily contested school board race. Leading his candidate to a sweeping victory, Jeremy saw firsthand the benefits of a diligent and unrelenting grassroots effort and how pounding the pavement can truly move the numbers in a local race. Since joining CleanSweep Campaigns, Jeremy has focused his skillset on securing much-needed funding for schools, housing and public transit and electing progressive candidates fighting for many of the same causes. His creative approach to multimedia communication — blending traditional direct mail concepts with new media strategies like social media, pre-roll and programmatic digital — has helped his clients stand out from the crowd and win hard-fought races. And as a former Field Organizer, he takes a very hands-on approach in designing effective grassroots campaigns. His clients win in the mailbox, online and at the doors. Jeremy lives in the Telegraph Hill neighborhood of San Francisco. In his free time, he loves being around family and friends, trying his hand at pick-up sports, listening to live music and exploring the natural beauty of the Bay Area.
---
Alex Wara — Consultant
---
While born and raised in California's Central Valley, Alex Wara-Macapinlac made her mark on the political scene in the Bay Area with years of experience on campaigns, policy, and community relations. Alex served as Deputy District Director for Senator Jim Beall, and worked at his District Office from 2012 to 2017. While there she worked on K-12 education policy issues and helped manage the offices constituent services program. She served as Campaign Manager in Senator Beall's re-election campaign in 2016, and Field Director in his first State Senate campaign in 2012. Prior to that, she worked on numerous campaigns and organizations including Equality California, AIDS Walk San Francisco, and the California Democratic Party. She is a graduate of San Jose State University, with a Bachelor's Degree in Journalism. Alex lives in Campbell, California with her husband and dog. In her free time, she enjoys cooking and spending time with friends and family.
---
Aubrey Manahan — Senior Associate
---
A proud Los Angeles County native, Aubrey began her campaign work in high school, organizing her local school district around environmental issues. Continuing her passion towards working for a better quality of life for marginalized communities, Aubrey chose to study International Development, where she graduated with Honors from UCLA. Aubrey completed her Masters from American University's School of International Service and was awarded the 2018 Notable Policy and/or Professional Contribution in International Development. Aubrey has worked on a variety of campaigns at the local and national level, primarily around labor, environmental, and human rights issues. In 2015, she worked as a organizer for support campaigns around protecting hotel workers and enforcing a livable wage. She also worked on a local city election before moving to DC, where she joined at Win Without War, a progressive foreign policy organization. During her time there, she specialized in a variety of coalition-based digital campaigns, including the #StoptheWar campaign about the humanitarian crisis in Yemen and various climate change, immigration, and human rights issues. She is very excited to be back in LA and in her spare time enjoys being active in the Filipino-American community, exploring everywhere and finding new places to eat.
---
Cameron Warnken — Senior Associate
---
Cameron graduated from University of Oregon with degrees in Sociology and Political Science. She has field experience for various Oregon candidates and California ballot measures. In her spare time she enjoys reading, music and knitting.
---
Dan Dimendberg — Partner/Production Manager
---
Raised in Israel and Connecticut, Dan grew up with a strong interest in both American and global politics. After graduating college in 2003, he moved to Washington, DC to attend the Graduate School of Political Management at George Washington University. During college and grad school, Dan spent his breaks leading state legislative and Congressional campaigns and field programs in New York, Pennsylvania, Virginia and South Dakota. In 2005, seeking a change from Washington, DC life, culture and dress code, Dan moved to California and organized for various candidates and ballot measure campaigns ranging from the $4 billion Los Angeles school bond, Measure Y, to leading a League of Conservation Voters Independent Expenditure campaign. Dan joined Terris, Barnes & Walters, now CleanSweep Campaigns, in July 2007 as an Account Executive and transitioned into his current role as Production Manager before becoming a Partner in 2012. As Production Manager, he maintains a nationwide network of print and mail vendors and works with them to ensure projects are completed on time and meet CleanSweep's high standards with regards to quality and efficiency. Dan currently lives in San Francisco and spends his spare time coaching and training with aspiring long distance runners and enjoying the best food, drinks and music the City has to offer.
---
David Tick — Partner/Business Manager
---
David has been a partner and longtime Business Manager for the firm. He's responsible for the firm's finances, HR, office management and political reporting. His route to the firm was circuitous: degrees in History and Rhetoric from Cal, a decade-plus at the American Arbitration Association (most of that time helping run it's San Francisco Arbitration Department), followed by a jump to Terris, Barnes & Walters, now CleanSweep Campaigns, as Business Manager. David lives in the East Bay with his wife Amy, a Cal instructor. An avid cyclist, David spends what time he can touring the Berkeley/Oakland hills and the Bay Trail.
---
Lucy Martikyan — Consultant
---
Lucy Martikyan has more than a decade of experience running campaigns in congressional, statewide, and state legislative elections, as well as local ballot measure campaigns. Prior to joining CleanSweep Campaigns, Lucy worked for Parke Skelton at SG&A Campaigns – a prominent Southern California-based firm, with a track record of winning highly contested races throughout the state. As a campaign manager and consultant, Lucy has helped elect a myriad of highly qualified candidates in the Greater Los Angeles Area. Some of her previous campaigns include Sheila Kuehl for LA County Supervisor, Laura Friedman, Sydney Kamlager and Miguel Santiago for State Assembly seats, Paul Krekorian and Paul Koretz for City Council, Betty Yee for State Controller, John Chiang for State Treasurer as well as Governor.
Lucy is a lifelong Angelino and currently resides in the San Fernando Valley. She graduated at the top of her class from the UCLA Luskin School of Public Affairs with a Masters in Public Policy and was awarded Departmental Honors on the strength of her feasibility study for the Los Angeles Police Department. In her spare time, she enjoys working on film photography projects and volunteering for organizations that fight to end homelessness in LA County.
---
---